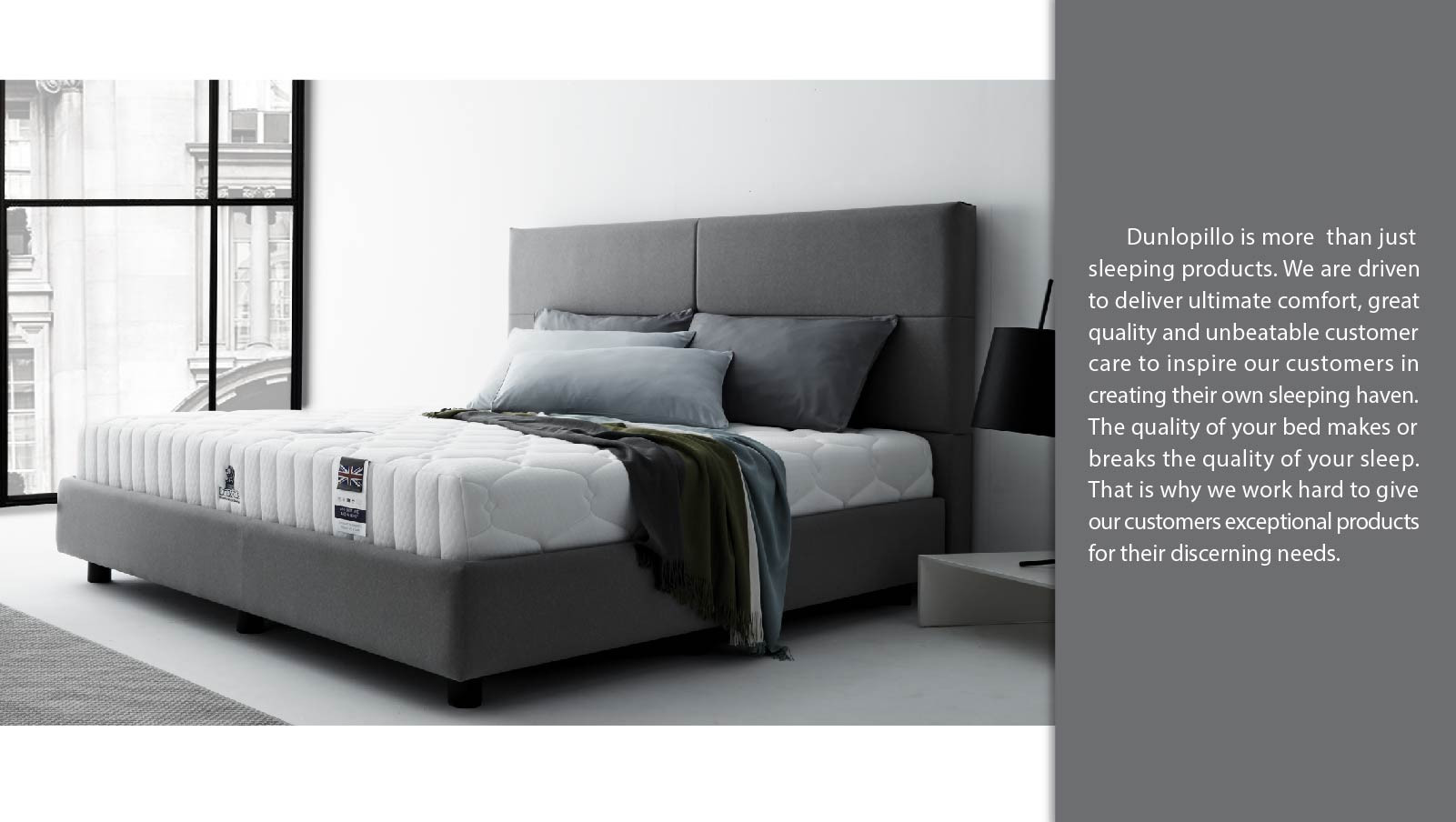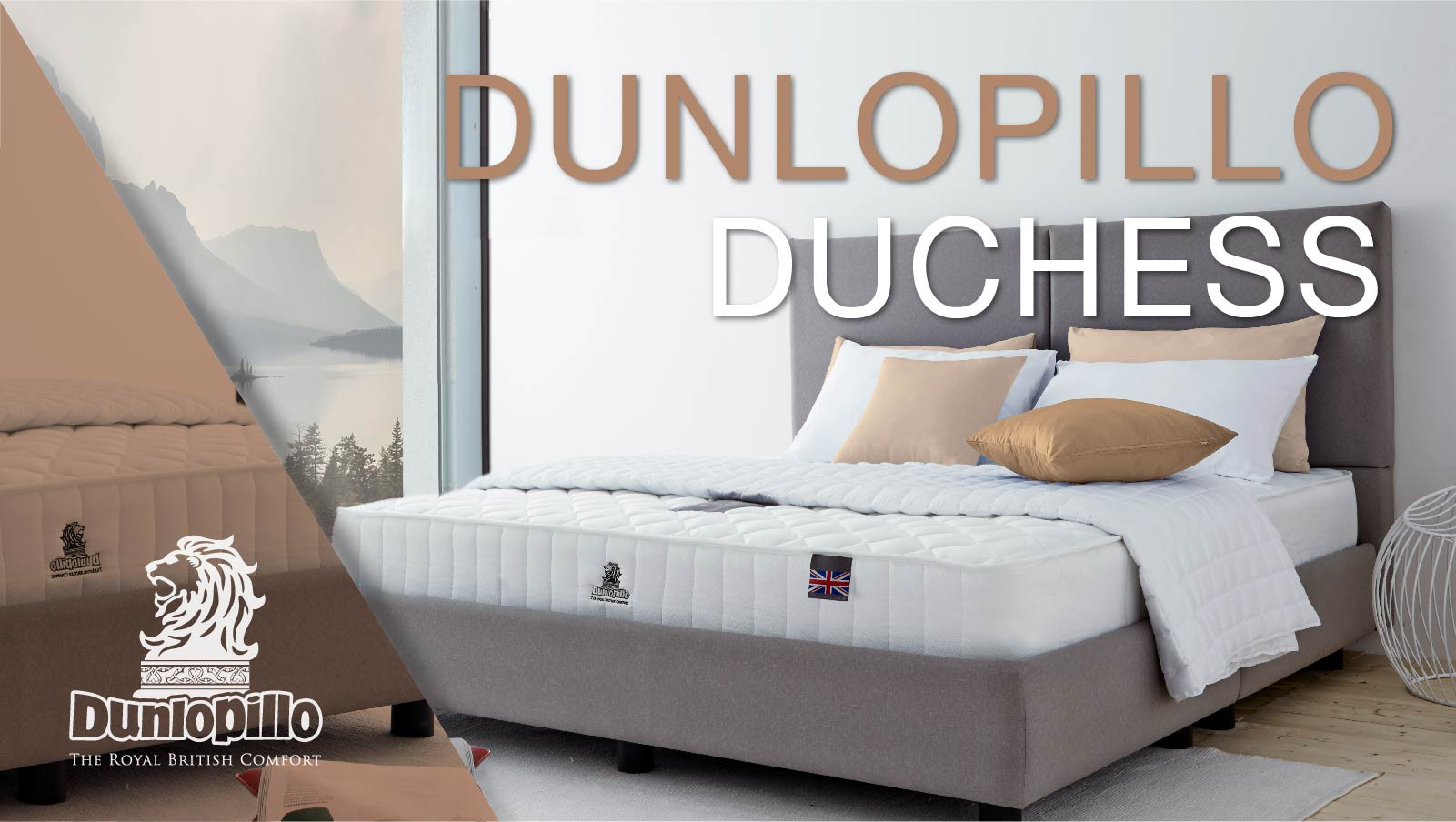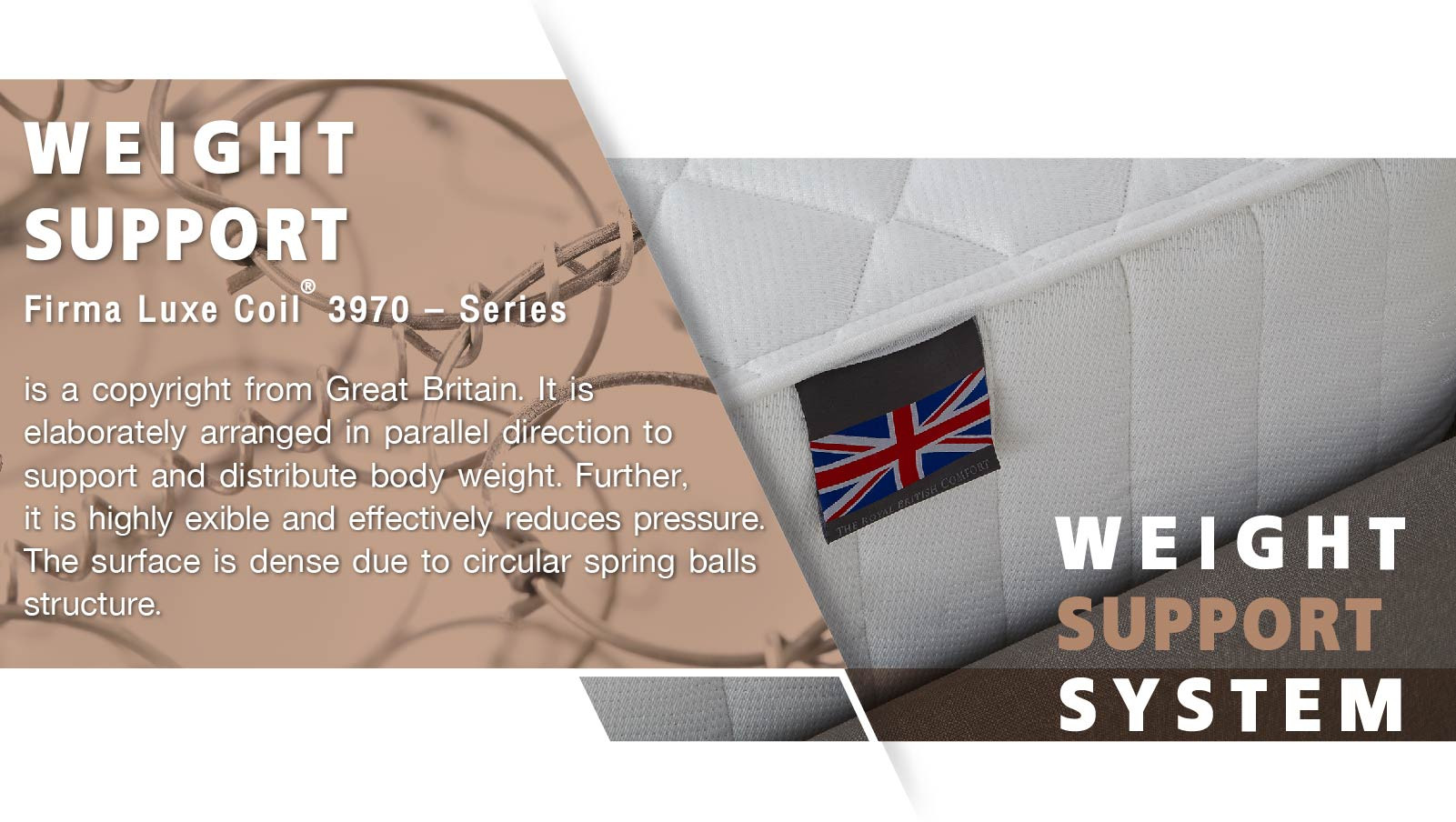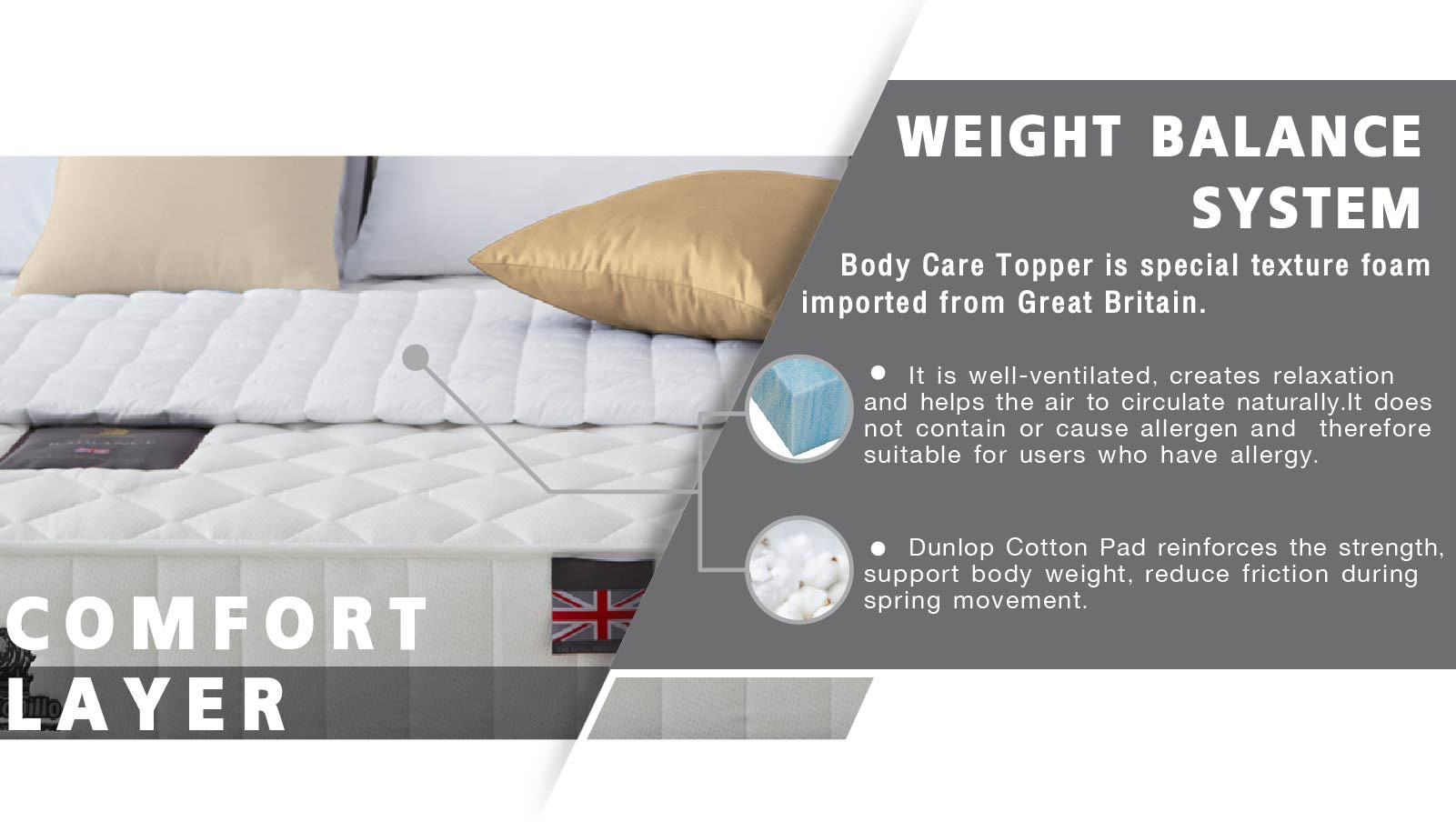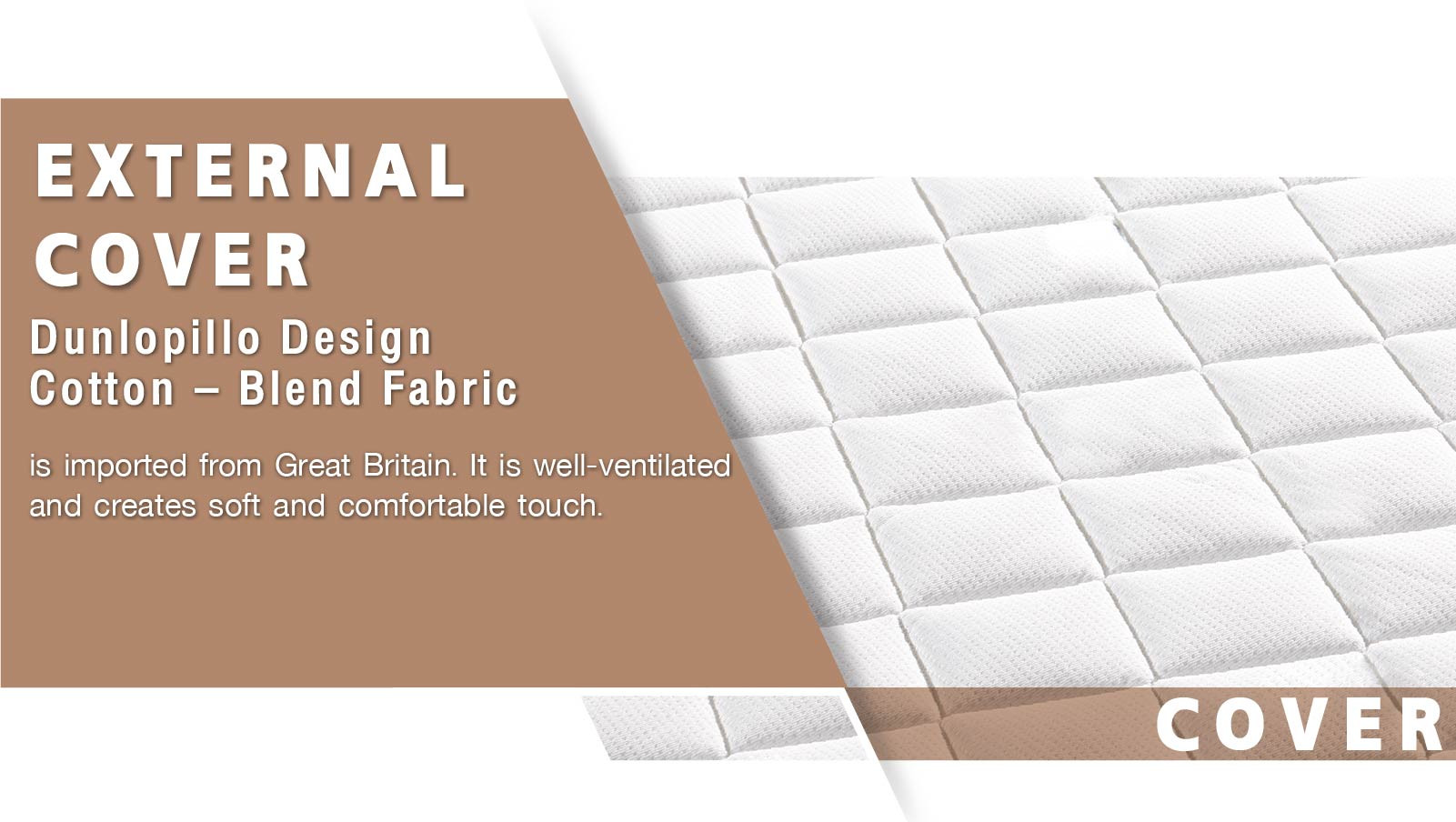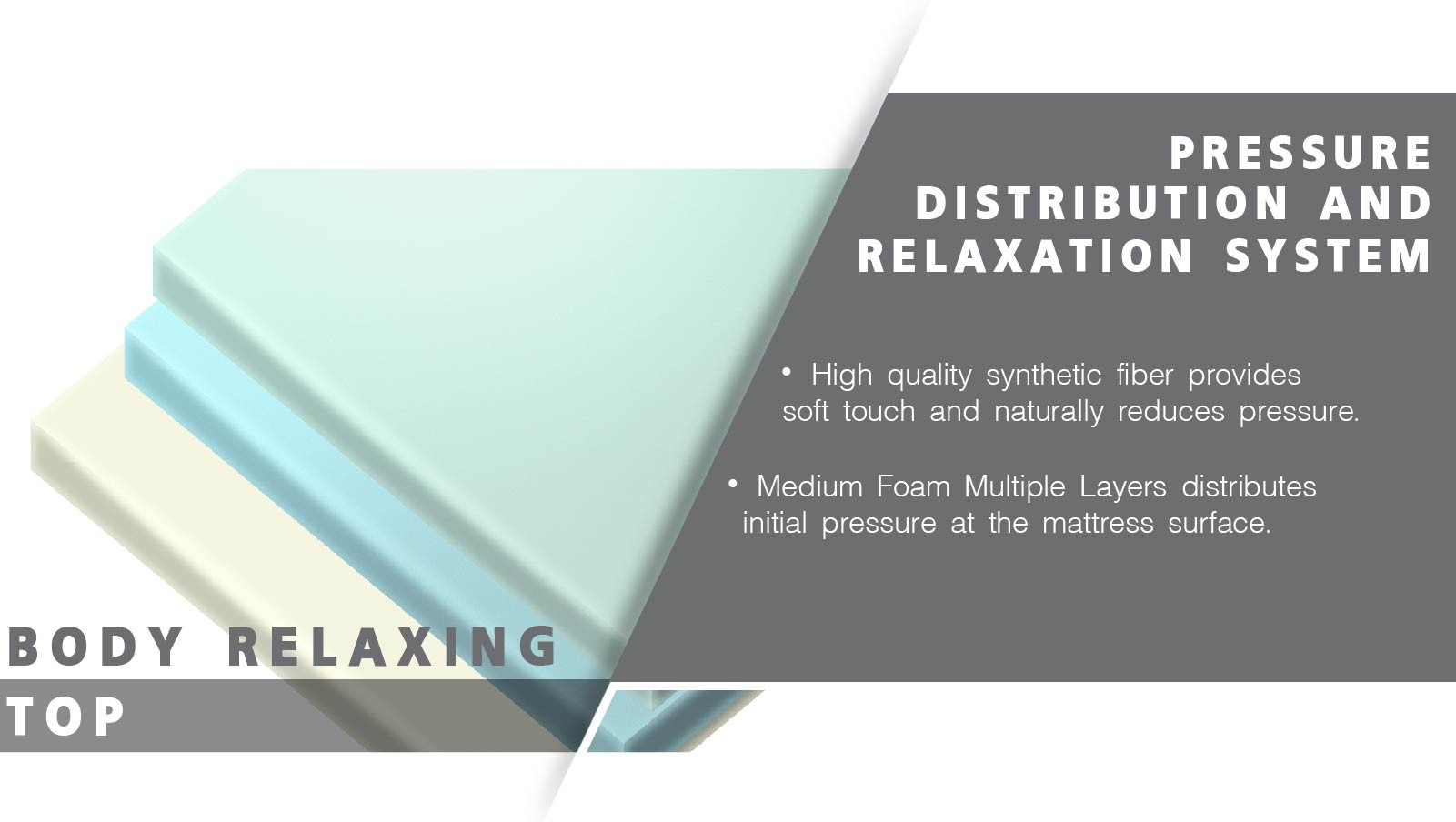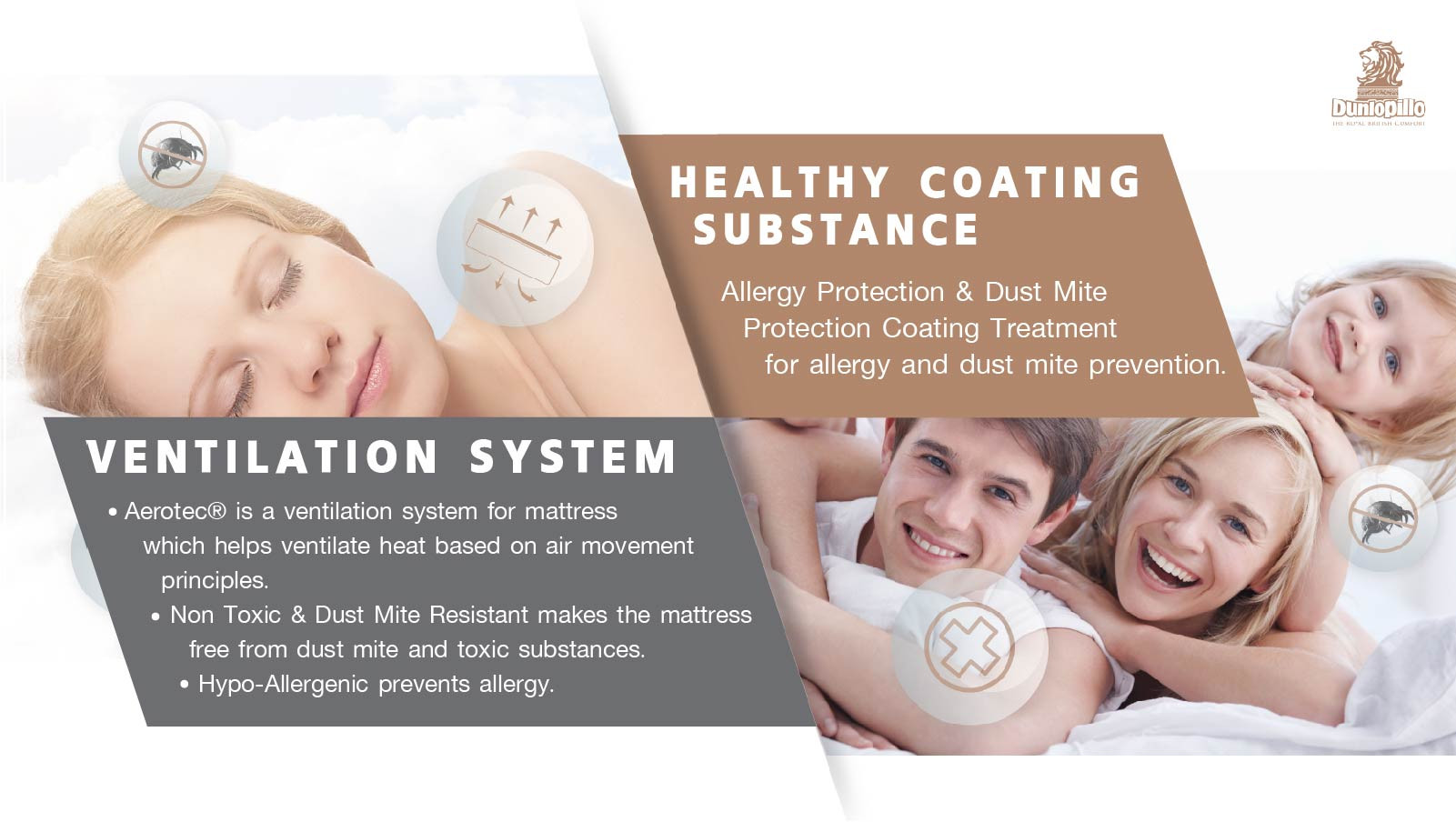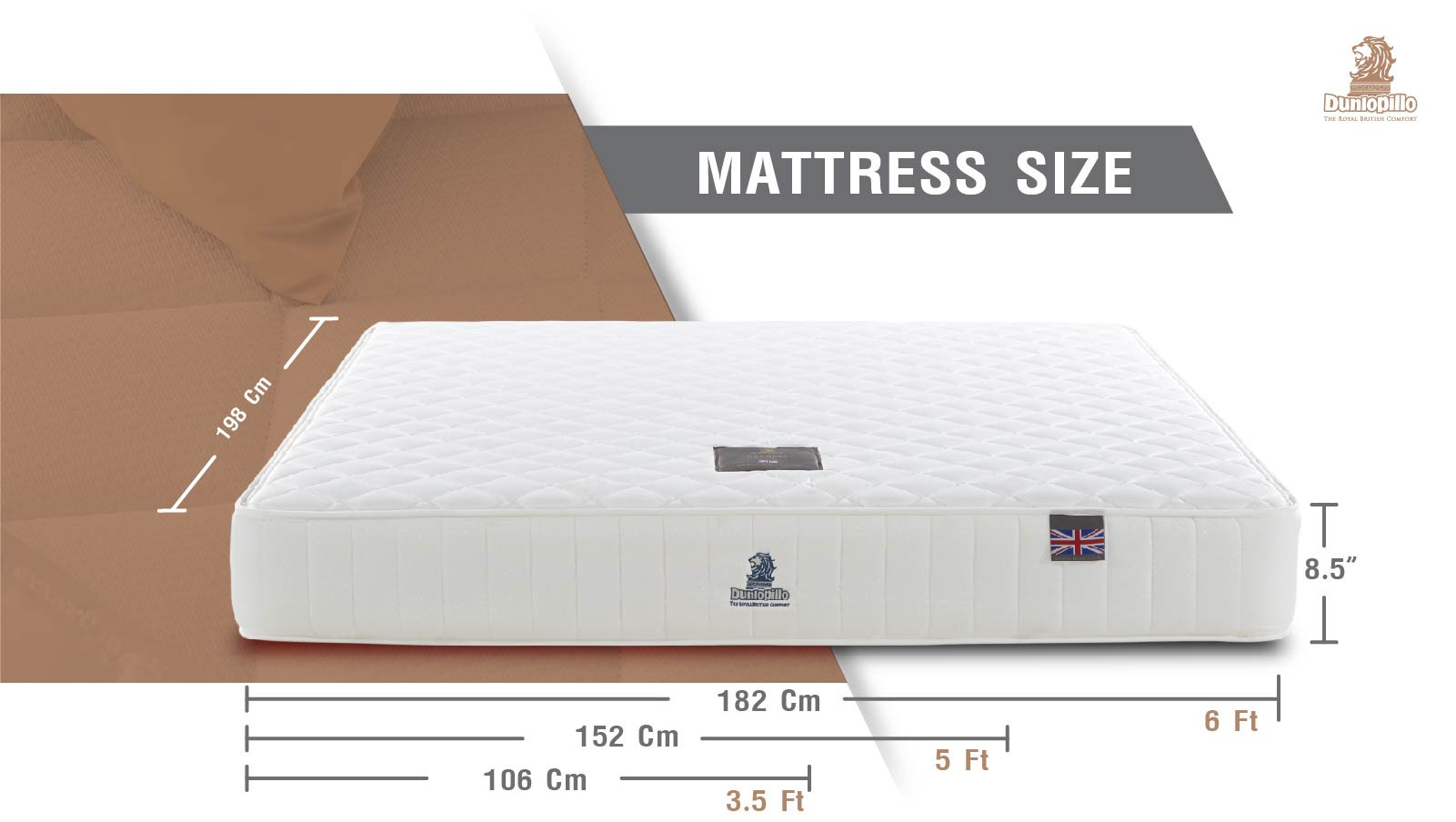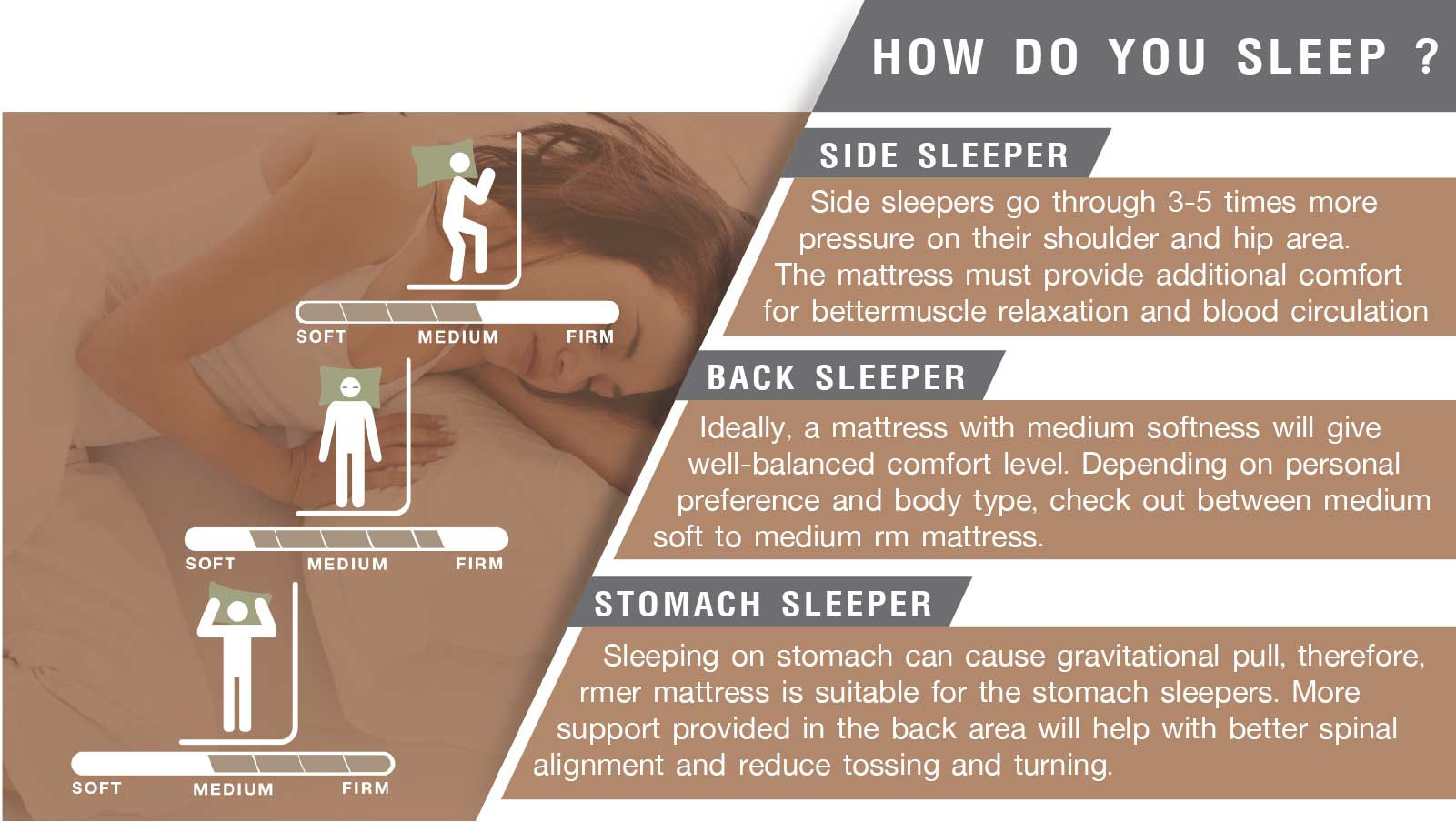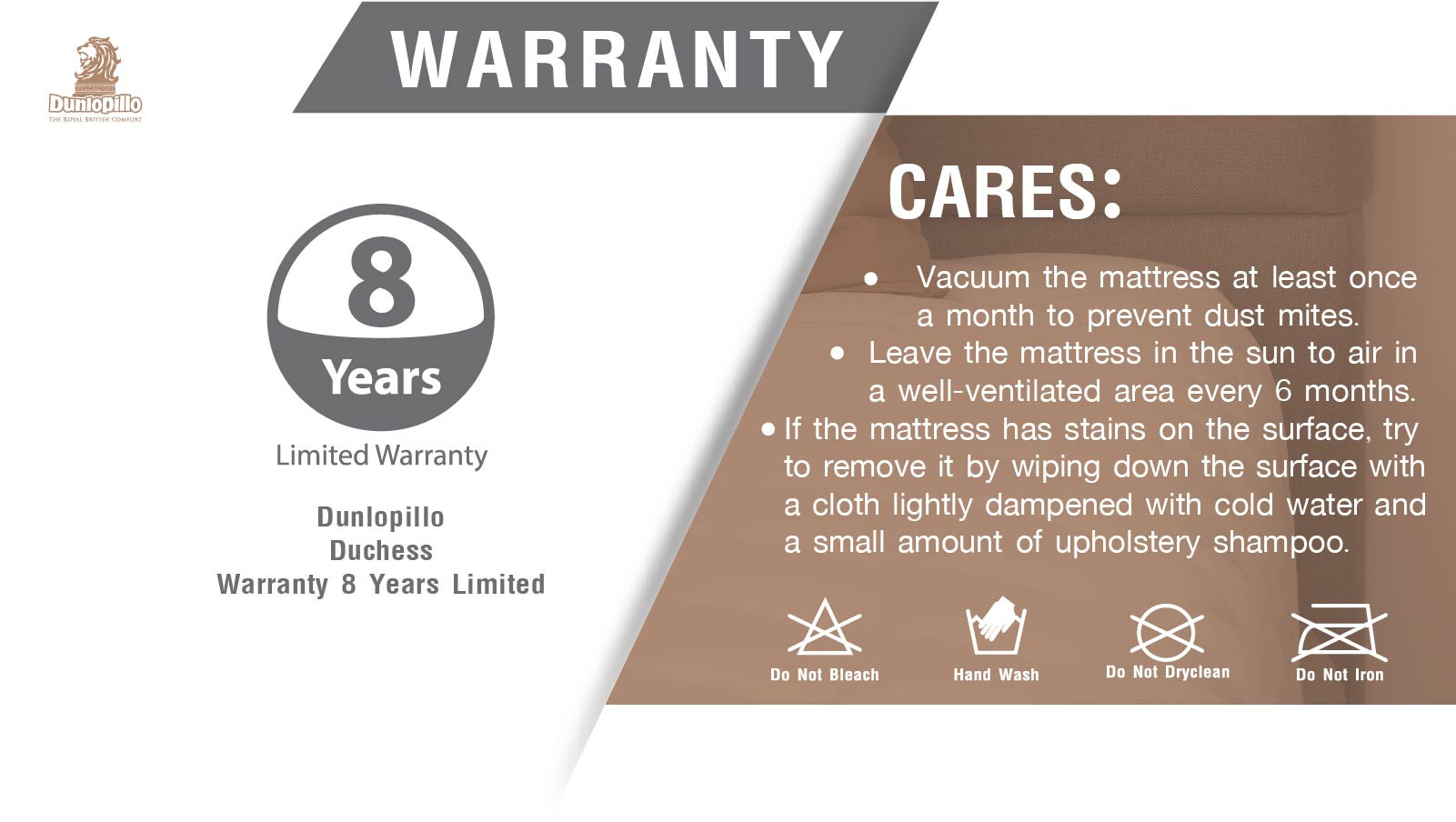 Weight Support
Firma Luxe Coil ® 3970 – Series is a copyright from Great Britain. It is elaborately arranged in parallel direction to support and distribute body weight. Further, it is highly flexible and effectively reduces pressure. The surface is dense due to circular spring balls structure.
Weight Balance System
Body Care Topper is special texture foam imported from Great Britain. It has high density and is well-ventilated. You will feel relaxed and comfortable as the air can ventilate freely. It does not contain or cause allergen and therefore suitable for users who have allergy.
Dunlopillo Cotton Pad reinforces the strength, support body weight, reduce friction during spring movement.
External covers
Dunlopillo Design Cotton – Blend Fabric is imported from Great Britain. It is wellventilated and creates soft and comfortable touch.
Pressure Distribution and Relaxation System
High quality synthetic fiber provides soft touch and naturally reduces pressure.
Medium Foam Multiple Layers distributes initial pressure at the mattress surface.
Healthy Coating Substance
Allergy Protection Treatment for allergy prevention
Dust Mite Protection Coating Treatment for dust mite prevention
Ventilation System
Aerotec® is a ventilation system for mattress which helps ventilate heat based on air movement principles.
Non Toxic & Dust Mite Resistant makes the mattress free from dust mite and toxic substances.
Hypo-Allergenic prevents allergy.
Design: Original 1929
Height: 8.5" approx.
Body Relaxing Top: Medium Foam Multiple Layers
Comfort Layer: Body Care Topper
Weight Support System:Firma Luxe Coil (3970-Series)
Cover: Dunlopillo Design Cotton - Blend Fabric
Treatment: Dustmite Protection Coating & Built-in Allergy Free
Warranty: 8 Years Limited*